
We offer broad range of services to our patients, whilst consulting our Allied Health Professionals in order to ensure that quality care is being given to our patients.

You can book an appointment either by phone or online. If you would like to register as a new patient online you can do that
here
as well.
Sundale Medical
Sundale Medical is a Medicare Bulk Billing medical centre located in Southport, Queensland.
Sundale Medical was established in 2016 and is situated at Shop 5-8, 2 Como Crescent Southport QLD. The medical centre is designed to meet the growing health needs of the surrounding community. Hence, Sundale Medical offers state of the art facilities with qualified and experienced doctors.
Sundale Medical is a fully accredited medical centre that is committed to providing comprehensive general practice care to members in the community. All patient information and medical records are kept strictly confidential.
Sundale Medical is proud to be providing a comprehensive level of service to our valued patients including medical health checks, minor surgery, paediatrics, vaccination, pregnancy tests, ECG, heart checks and many more services.
Opening Hours
The team at Sundale Medical aims to provide the highest level of care to you and your family. We are open Monday to Friday from 9:00 am till 5:00 pm and on Saturdays we are open from 9:00 am until 2:00 pm.
Sundale Medical's opening hours on public holidays are varied and dependent on the occasion. The clinic is not open on all public holidays and it is best to ring in advance to make a booking prior to attending the clinic to ensure that the clinic will be open during that specific public holiday.
Fees
Please note Sundale Medical is a Medicare Bulk Billing General Practice however, if you are a non-medicare card holder you will be charged $50 for a short consultation and $80 for a longer consultation.
AGPAL Accredited
Register Online
Phone or Online booking
Friendly Service
Local GPs
Bulk Billing
Opening Hours
| | | |
| --- | --- | --- |
| Monday – Friday | – | 9:00 am – 5:00 pm |
| Saturday | – |  9:00 am – 2:00 pm |
| Sunday | – | Closed |
| Public Holidays | – | Varied |
Our Services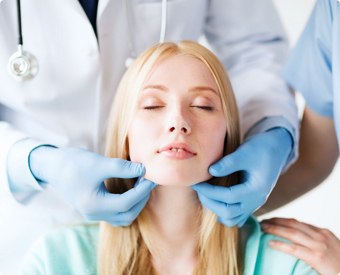 If you are seeking information about a service not listed above, please call us to find out what out we can offer.
Family health
Women and Men's health
Mental health services
Small Scale surgeries
Vaccination and Immunisation (travel included)
Health assessments
Pregnancy tests
Maternity care
Weight Management
Wound dressings
Medical Reports
Home visits
Our Mission
DEDICATED

OUR TEAM OF DEDICATED PROFESSIONALS ARE FULLY DEVOTED TO THEIR PATIENTS AND WILL PROVIDE THE LEVEL OF CARE YOU AND YOUR LOVED ONES DESERVE.

AGPAL ACCREDITATION

AS AN AGPAL ACCREDITED MEDICAL CENTRE, WE TAKE PRIDE IN OUR SERVICES AND WILL GO ABOVE AND BEYOND OUR JOB DESCRIPTIONS TO GUARANTEE THAT OUR PATIENT SUPPORT MEETS YOUR NEEDS.

HIGH STANDARD

OUR TEAM EXCELS IN DELIVERING SAFE AND HIGH-QUALITY TREATMENTS. WE UPHOLD ALL THE TENETS OF BEST PRACTICE AND FIRMLY BELIEVE IN TREATING OUR PATIENTS WITH RESPECT, SENSITIVITY, AND HONESTY.
What we do

Mental Health
Women and Men's Health
Family Health

Maternity Care
Medical Reports
Small Scale Surgeries
Pregnancy Tests
Vaccination and Immunisation

Allied Health
Latest news
Boiling water burns, or scalds, can be mild to severe. In this article, learn how…

A clinical trial has found that an innovative electromagnetic therapy device significantly reduced memory loss…

A trial of sertraline in primary care found that the common antidepressant reduced anxiety symptoms…

A new meta-review of several existing studies has found links between gut microbiome composition and…

New research examines the impact of a single, small gesture of kindness on the mental…

Cervical effacement occurs as the cervix prepares for vaginal delivery by thinning and shortening. Learn…

People may experience genital itching after sex due to irritation, lack of lubrication, or an…

Many people believe that dark skin is not susceptible to sun damage. This is not…